Apps |

Overview
---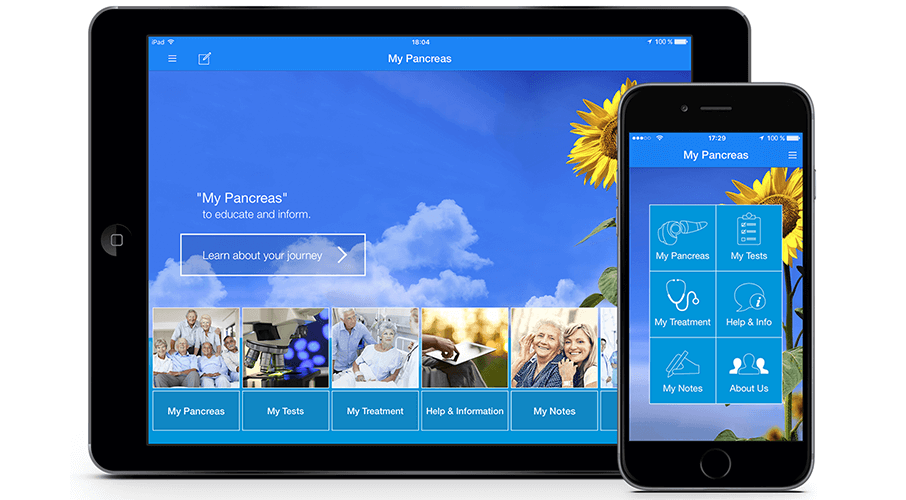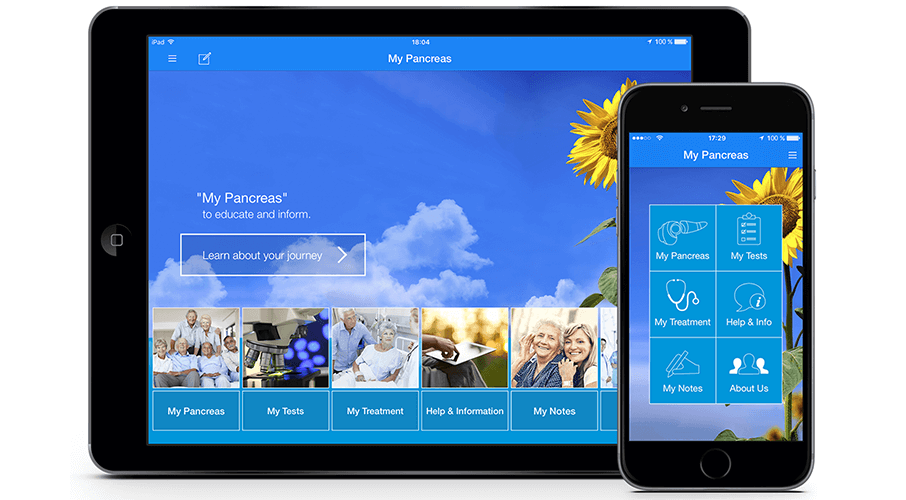 My Pancreas, a free to download Pancreatic Cancer App is to be launched on September 1st by the Leicester General Hospital Hepato-Pancreato-Biliary (HPB) Unit & Design Agency AGF Studio on Apple's app store for iPhone and iPad.
A dedicated information guide on pancreatic cancer, the App is amongst the first of its kind to be released in the U.K. It has been designed to guide a patient through their journey from initial referral to treatment, how to manage symptoms and where to find further help and support. The Leicester General Hepato-Pancreato-Biliary team, led by Clinical Director and Consultant Surgeon Giuseppe Garcea, Professor Ashley Dennison and Lead HPB nurse specialist Cris Pollard, have been working on the project since February 2015.
Mr Garcea said: "Many people will only have limited knowledge about the pancreas. My team has recognised modern technology provides lots of options for patients and carers to access information."
The team initially approached De Montfort University to take part in their annual "hackathon" event. Mr Garcea said that the event "offered a unique opportunity to develop a working model of the app as proof of concept, and invaluable feedback, support and advice was obtained". The experience enabled the HPB department to approach charitable organisations with a clearer plan and proof of concept. This in turn led to the department securing initial funding for the project from the Leicester Hospitals Charity, Pancreatic Cancer UK and Leicester City Council.
In June 2015, the HPB department partnered with Leicester-based digital agency AGF Studio, to take over the project development. Headed by design director Andrew Foxwell, the app was completely redesigned to create an intuitive interface and user experience, which ensured a patient-centred approach.
Mr Foxwell said: "It has been a pleasure to work with the HPB Unit in Leicester; we have collaborated to help engage patients with their own care. We are empowering patients by giving them the information they need."
The App has just completed its final testing stage where the HPB Unit invited over 60 different health care professionals, patients, carers, family members and Pancreatic Cancer UK to test the application before its release. Mr Jonathan Degg, a retired English teacher from Shepshed, is a patient at Leicester's Hospitals and gave his feedback: "The information in the app was very useful, non-patronising and specific enough to give a patient or carer's confidence in its relevance and usefulness."
The Leicester HPB unit has a lot of exciting App development work in progress to help improve patient care. Please check back soon for more exciting updates.