Research |

Total Pancreatectomy & Islet Cell Autotransplantation
---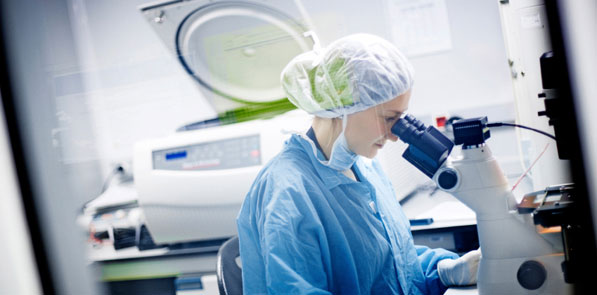 Islet 'background' 
The Leicester group has a long history in the field of islet isolation and transplantation and has an established surgical and scientific team. Eight allogenic islet transplantations were completed between 1991 and 1992 and shortly after this in 1994 the clinical auto islet transplant program was established and now boasts the third largest series in the world literature. To date fifty-seven patients in Leicester have undergone total or completion pancreatectomy and islet autotransplantation. The data from the series has demonstrated that an islet transplantation following surgical resection is a valuable addition which improves the ultimate quality of life and diabetic control.
In 2002 Leicester made further progress by building a fully accredited clean room facility, dedicated to the production of islets for transplantation.  The clean room facility, the first of its kind in the UK, was funded by the UK Islet Transplant Consortium and is fully approved by the Department of Health.  The maintenance of our islet clean room facility and the expertise gained from the auto islet transplantation program has ensured that the Leicester group is well placed to reproduce the success of the Edmonton group in the sphere of allogenic islet transplantation. The success of the Edmonton protocol for the treatment of diabetes by islet allografting has resulted in a renewed interest in autotransplantation from many units particularly in the USA, but also several in the UK (Newcastle, Oxford Kings College and UCL). Despite this there is a real paucity of data about many aspects of the procedure further hindered by the small number of units able to perform the procedures and the fact that there are only three substantial series (Minneapolis, Chicago and Leicester). Fortunately the series in Leicester has now been recruiting patients for over almost 15 years and of the 57 patients who have been transplanted the majority are available for long term studies.
To date, the Leicester group has also isolated islets from almost 700 donated human pancreata. This work (supported by The British Diabetic Association, now Diabetes UK) has contributed to diabetes research by making human islets available to over 20 diabetes research centres throughout the UK.  The availability of this resource facilitates human rather than animal or cell line based research and has enabled a number of UK-based researchers to produce valuable data which has significantly enriched the literature.